Are you going with me - Pat Metheny

This is the weird part of being a musician. You're listening to yourself most of the time. I listen to the music of others when I'm on holiday for example, when I've got the time. This songs is one of my favorites  It stops the clock, opens doors. And it sounds like a whale is part of the equation here. It's fantastic!

My Favourite Faded Fantasy - Damien Rice
I, Karen, asked Jeroen quite cheesy if he has 'a song' with his girl. "Yes" he said, "bur it's no jazz, do you mind?". "We listen to Damien Rice a lot. His new album as a song we find beautiful. It's called 'My Favourite Faded Fantasy'.
Juuichi - Colin ValloN
In this list, I'd like to pick one song of a musician I admire. It's a song of Colin Vallon. I find it really intriguing how far he goes if we talk about improvisation, further then me I dare say. We once exchanged CD's at a festival in Maastricht. It still inspires me.

Keith Jarrett - I loves you porgy (The Melody At Night, With You)

If there is one artist that can't be missing in this list, it's Keith Jarrett. He has definitely left is mark on jazz piano. His is always urgent and has lots to say. Is expressiveness is immensely strong. As a jazz pianist, you cant avoid him, although it's an impossible reference.

Herbie Hancock - Head Hunters - Watermelon Man
This man can draw outside the lines like no one else and is therefor one of my biggest inspirations. He is averse to conventional playing. His music is eye-opening. The thing he is exceptional in, is his talent to combine genres and thereby constantly creating new sounds. You've got to pay attention to his use of the Fender Rhodes in this one.
W.A. Mozart, pianoconcert K.466
Pianoconcert K. 466 of Mozart was my very first album. When I was little all I wanted for my birthday was a trip to the recordstore with my dad. To buy a new classical, mainly piano, record. When I was 10 I got my first piano lesson of Willem Kuhne. We started improvising in the first lesson! I was sold. Just with 5 notes, making stuff up as we got along. That's where it all started.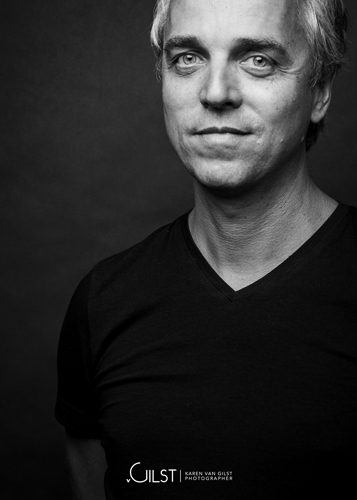 This well known piano player is all about improvising and performs regularly solo, with the Zeelandsuite Revisited, OGU, his own new Moon Trio, Estafest and Sikeda. In 2014 he won the Buma Boy Edgar Prize and is most proud of his album "The poet & other tales". En still after al that he is one of the most humble men I had the honors of meeting. Read, listen and enjoy #5xtypical Jeroen van Vliet!