Somethings Missing (Live) - John Mayer Trio

When I'm angry or don't feel like cheerfull music, but not at all feel like music that feeds rage. This song breathes in every way and is set up broadly. The forward motion in this piece lets me figure out all the things I keep to myself, it makes me see in perspective again, everything falls into his place again.

Stay Ready (What A Life) - Jhené Aiko ft. Kendrick Lamar
Just listen to the beginning of this song on it's self. And then.. the sounds, the voice of Jhené Aiko, the climbing and continuous tention without climax. It's not too sweet, not too common (only Kendrick Lamar himself, but he is allowed). From 3:45 you'll hear the start of "What A Life", something that breathes less sex in my opinion. So my advise? Listen to it a lot, but only the first 3:45 minutes of it.

Autumn in New York - Billie Holiday

When in love: The euphoria of infatuation when nothing else matters. That's the feeling I get when I listen to this version of 'Autumn in New York' by Billie Holiday. Sweet but tasteful.

Superfly - Curtis Mayfield

Friends in my house, this song, beer, and it instantly feels good. It's energetic and relaxed at the same time.  It's transparant and played lightly, but at the same time with much projection. Curtis Mayfield sings like only he can. It puts everyone in the right vibe.

Everybody Laughed But You - Sting

When on holiday: In the car from Spain I once listened to the record 'Ten Summoner's Tales' by Sting a million times. Listened and shouted. We played with a couple of friends at some beaches in Spain, best gigs ever. If I hear this song, I'm instantly at the Route du Soleil, on my way on this kind of holiday.

Perfect Ruin - Kwabs

When sad: Kwabs has a intense, deep voice and uses it in a way that speaks to me immensely. No bullshit or trics, just a unbelievably good voice. One of the few vocalist of this time who truly touches me I might ad. Definitely this piece. You can listen to an acoustic version on youtube of this piece. With only piano and singing, it's even better!

Fungii Mama - Kenny Barron Trio

It's only happiness wrapped in a Rhythm Changes. An intense, but not exuberant happiness. It's a song lifts up everyone. Even if you don't know it (it's a song you'll definitely hear at the aforementioned Spanish beaches.). The piano lick at the intro will most definitely be recognized by everyone because it's used as a basis in 'Do Your Thing' by Basement Jaxx.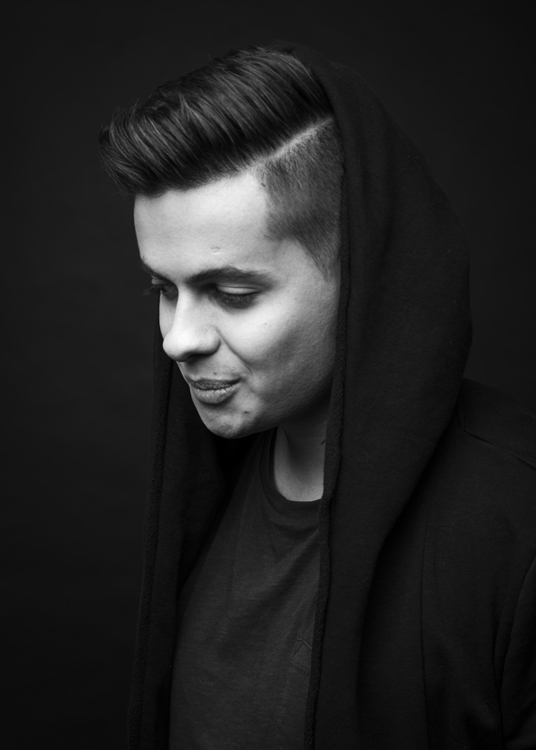 Niek de Bruijn, fantastic jazz drummer, gets requested by everyone. Musicians praise him for is creativity, energy and dynamic game. He won the prestigious Erasmus Jazz Price in 2013. Over the years he worked with and performed with groups like Biréli Lagrène, The Metropole Orchestra, Rudresh Mahanthappa, Roby Lakatos, Andreas Varady, Giovanca, Pete Philly, Re:freshed Orchestra, Jorge Vistel and many others. He toured with the National Youth Jazz Orchestra, JM Jazz World Orchestra en played at North Sea Jazz many times.