Dave Bruebeck - Strange Meadow Lark

When I studied at the conservatory of Maastricht I got written arrangements of Gerswin, but like any other 12/13 year old I didn't listen to music a lot then. Although, I was hooked on the Black Eyed Peas. It doesn't have an influence any more though. (Laughs). But when I heard the Greatest Hits of Dave Brubeck I was sold. I grew up with it from my 13th until my 16th. Especially this song gives me flashbacks. When I was studying in New York it was played live at Smalls. It got a big smile on my face there.

Laurine - Eric Vloeimans - Gatecrash

Man, this is energy. Great catchy theme! The last time I heard Gatecrash live I was still looking for the stage. It supposed to be somewhere in the open air in the middle of a park in Utrecht. I suddenly heard it when I was riding my bike and for a moment I thought of tossing my bike but it was still too far. While whistling along I raced to that stage. Got to love this song.

Kenny Wheeler - The Sweet Time Suite

Even though Robert said he only wanted to include the fist song, because the songs mean the same thing to him. I thought I had to include the second on behalve of the story that accompanies it:

"The opening track is my favorite by the way, I used it in one of my own concerts during my graduation proces not long ago. You can include the whole album by the way, it's great! When I included it in my own concert I combined it with Gnadenwald by Wolfgang Muthspiel and Brian Blade and some of my own 'Brooklyn Suite'. I have no guitar in my ensemble so I transposed that part to saxophone and EWI. Both songs are dear to me. So when I saw an opportunity to combine them in one of my own concerts, I took it."

Body & Soul - Harmen Fraanje Trio

After I played 'Phillip' by Harmen Fraanje at the conservatory, it was one of the first pieces I played there with Bert van den Brink as teacher, I dove in all his other music. Bert always told me his students inspired and challenged him and in most of the stories Harmen appeared.

I found this record of Harmen in the library and downloaded the sheet music from his website for free, you have to pay for it now though. As a teenager I was especially happy with it because I always was one for reading and theoretical analyses. The fact I had sheet music of the pieces on this record was fantastic to me. At that time it didn't even occur to me I could write it down myself by listening carefully. I wasn't there yet. In New York I eventually transcribed Body & Soul. Just because I find the version of Harmen one of the best. But back then I read the sheet music while listening to the record all the time.

When I was six he could have been my teacher in Rozendaal. He taught jazz piano there but my parents send me to pop because they thought it was more fun for a six year old. They where probably right. But I had to laugh when my mother told me he was teaching there when I was young. Only much later Harmen played in the concertgebouw with his trio and I went to listen. Apparently my old pop-piano teacher taught the same thing and we ended up drinking a beer with Harmen after the concert.

Song For Barry - The Brecker Brothers (Guilty Pleasure)

Michael Brecker is one of the pioneers on EWI. Maybe that's why it grabbed me when Itai Weissman was playing it. I thought "Yes, I want this in my ensemble as well!" I got to know the song by searching for more music from the Brecker Brothers. During my studies everyone played 'Some Skunk Funk' by them so I got curious about their whole repertoire. The song feels like a guilty pleasure because I think I enjoy it more than most sane people do. I'd like to dance to it at home and can really enjoy it. By the way, the way it's produced, fantastic, you won't find it nowadays.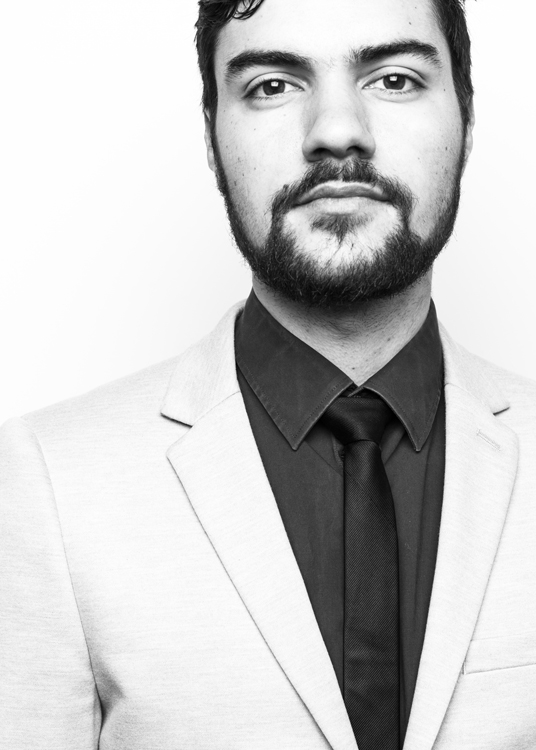 Robert is a young pianist and leader of the group Tyranni Flock. He also manages a booking agency called Bird Call Bookings.

His graduating research is mostly about giving your music a representative character so you can transfer it better to your public. The Art Director side of me immediately got interested. He explained: "Technically you give your public more material to relate to your work and therefor increasing it's expression. If you are a musician you can tell what your music is all about, what you translated into music, and your listeners automatically recognizes stuff, is making links and connections. The more elements you add to the representative character, the more expressive your piece gets."

Robert experimented with it himself in one of his own concerts. He had the band play in the back of the venue in stead of the stage. For him it was in line of the representative character of his piece and a translation that fitted with his story, traveling to New York. It was the first part of three from his 'Brooklyn Suites'. Only in the second and third part take place in the city itself and are performed on stage.